Yes, that's right, I have some arts pour toi. Amazing, I know. I'm only putting the shit I haven't posted on DA 'cause I haven't colored these yet, though I'm only planning on coloring one of them. Yay.
Have some Taubner nomming and video games!!!! Giant Images below unfortunately. I have issues with my scanner.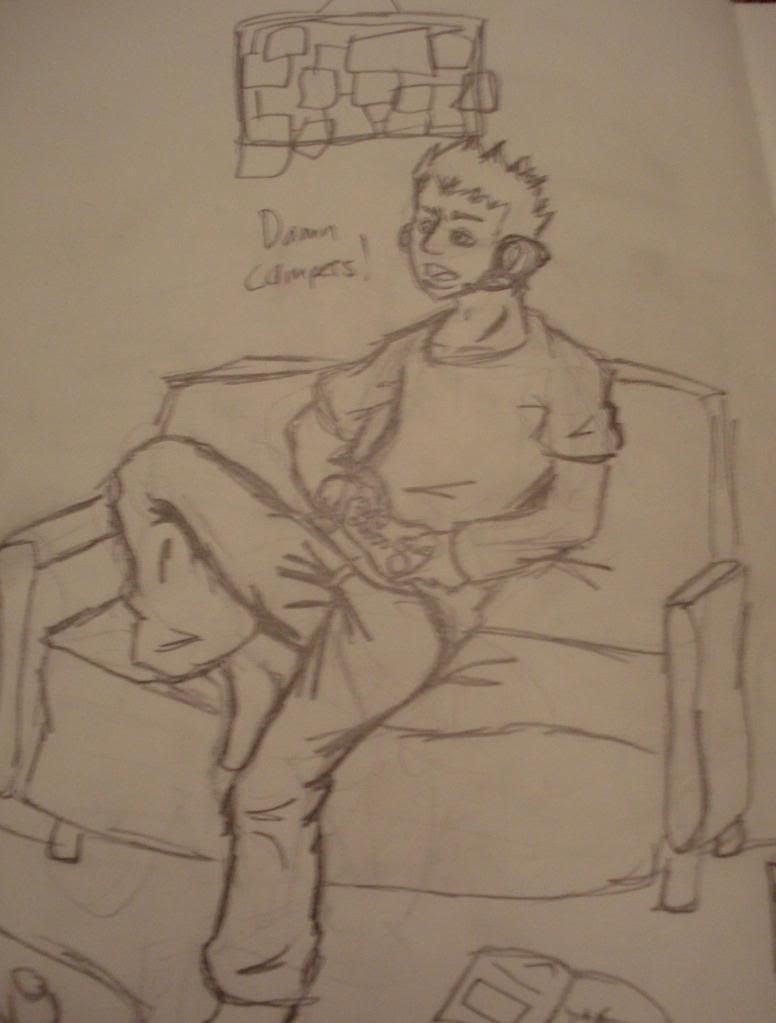 Yay for blurry pics with horrible anatomy! When I drew this, I had a different pose planned, then my pencil betrayed me, etc... [/old excuse] Oh well. One of my early pics of teh beautifool Kutner.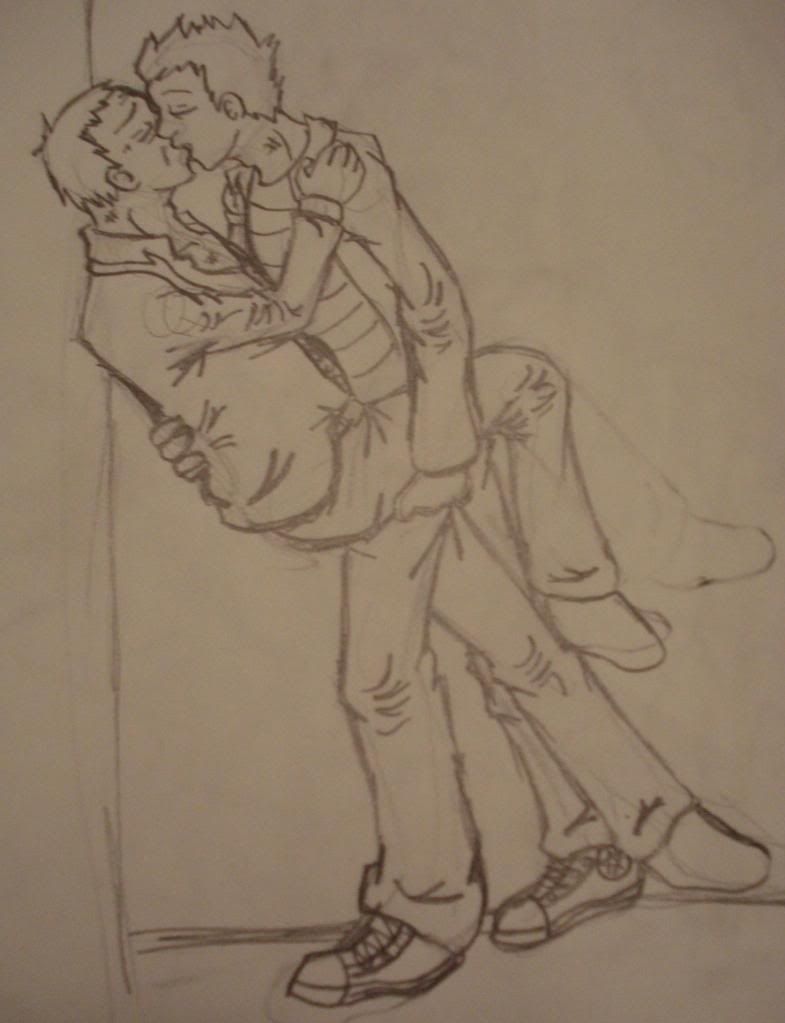 A little newer yay. With a fresh top!Kutner, we have a makeout-against-the-wall pic, showing just how damn short Taub is lol(his feet don't touch the ground!!!!). He secretly enjoys it, though. 8D Fail hi top Chucks for Kutner as well.
Current Mood:

accomplished

What I'm listening to:

Last of the American Girls - Green Day